Flood And Disaster Recovery Services by The R3 Team

Have you been affected by power outages or flooding?
Having problems restoring access to data?
R3 Data Recovery assist with flood disaster affected servers, PCs, Laptops, hard drives or SCADA control systems.
Repair, Recover, Restore
As one of the few disaster recovery labs in the UK we are engaged by Data Centres, IT Support, StakeHolders, Directors, Data Protection Officers and CEOs. R3 see the problems after disaster plans have failed. Our assistance is often covered by insurance.
R3 are tasked to recover data but also help identify root cause for insurance or regulatory compliance. Some data disasters may require reporting to the ICO - Loss of access to or corruption of data that can affect the personal information of employees, clients or consumers is one of the factors in working quickly.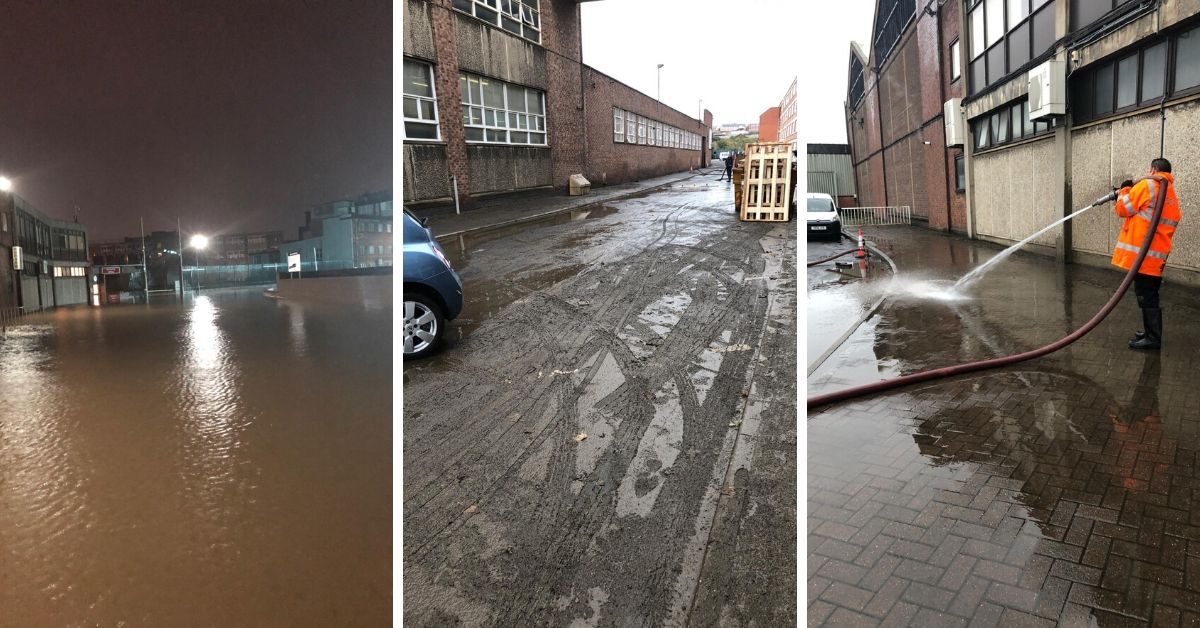 Don't Risk Losing All Your Data
Those affected by the floods requiring data recovery should not be risking their data or others with the temptation of offers of free data recovery.
In reality most situations are covered by insurance or we can assist with staged payment.
It is important to react quickly and seal servers, computers and hard drives in strong plastic sealable bags ready for collection. Be sure not to force dry any electronic items with excessive heat. Keep the items stored in cool conditions. As well as water damage causing electrolytic and chemical reactions there is a great risk of health risks from biological contaminated flood water.
Before drives can be allowed into the lab they must be decontaminated. Do not dry out contaminated storage devices, rinse in fresh clean water and seal in cling film.
Consult the disaster recovery team at R3 for help and fast action. Andy and the team at R3 have the experience and facilities to recover data from flood damaged storage devices.
Examples of recoveries carried out at the Security House lab in Sheffield are flooding of Turks and Caicos / St Kits / Gran Cayman as a result of hurricanes. Floods and landslides cases from France, Italy and the U.K. Including the floods in Sheffield.
If you have a data storage disaster you need fast, secure assistance, and R3 offers the solutions you need to effectively maintain your data and system after any type of disaster.
Call us today on 0800 999 3282 or click here to fill out our FREE, no-obligation diagnositcs form for immediate help and assistance.