Free secure wiping and recycling of old hard drives
R3 offering free secure wiping and recycling of old hard drives upto 6 years old.
R3 Data Recovery is one of the few real data recovery hospitals in the UK. It is a real data recovery lab. In the war to protect data from damage and lost in action situations, the R3 team of specialist data recovery engineers and support technicians have an array of equipment and software to fight and win in the battle against data loss.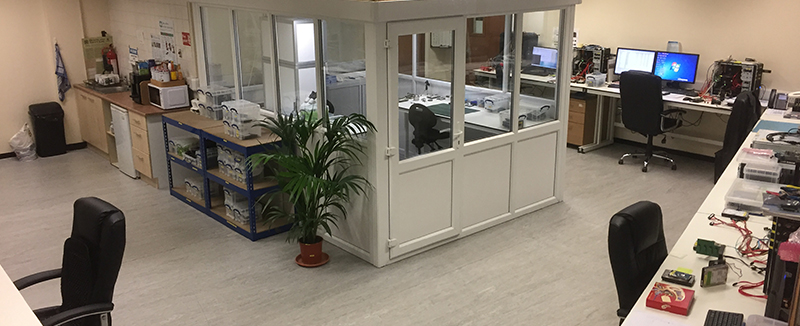 The Security House Lab (above) and FME disaster recovery facility (below) handle hundreds of recoveries every month but without donor drives the battle would be one which cannot be fought and won so consistently and without risk of more collateral damage to the inaccessible data.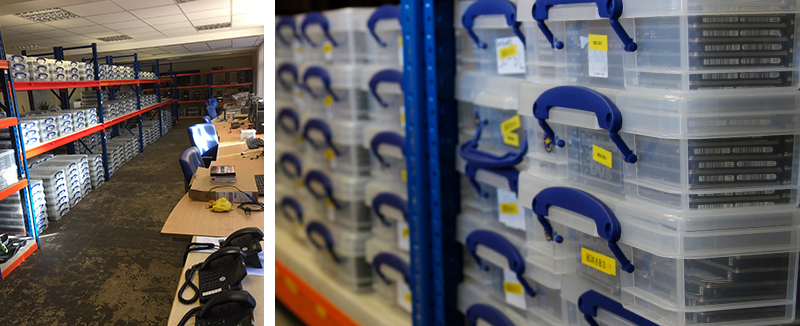 Like any soldiers or military surgeon the fight to rescue and rebuild data needs a coordinated response often working around the clock to minimise the damage data loss can cause to our clients. Without its donor HDD collection, legacy computers, servers, controllers which forms part of a £1million investment, its engineers would be unable to overcome the battle of recovering data that other forensic data recovery and software based services cannot achieve.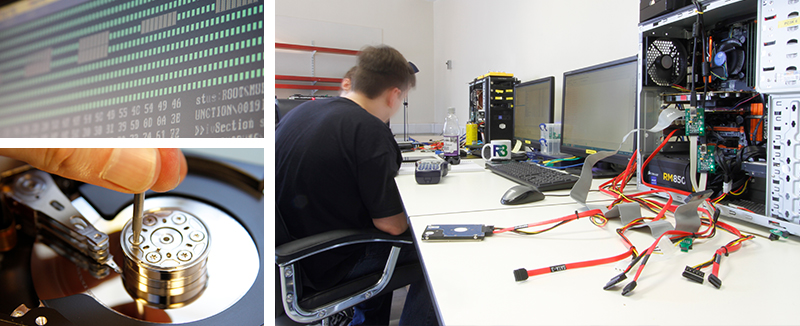 The collection of donor drives needed by R3s engineers enables them to achieve rebuilds and recoveries in faster time frames than any other UK data recovery lab.
IBM AS400 HP P2000, EMC Servers and SAN are also catered for using specially developed 520 byte to 512 byte conversion and recovery techniques.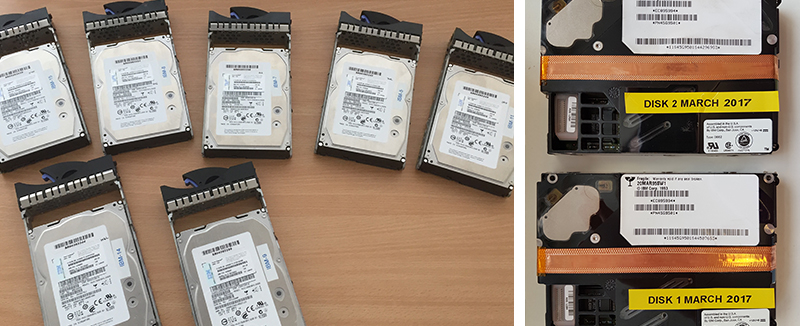 If you have old hard drives lying around get in touch with Andy at R3 to discuss secure wiping and recycling or if you are looking for legacy hard drives to keep older servers and industrial systems operational.