How To Identify RAID Devices
Modern storage devices come in many forms from simple USB devices that can be transported around in your pocket all the way up to network attached devices hat sit next to your router or in your office accessible from your network or over the internet.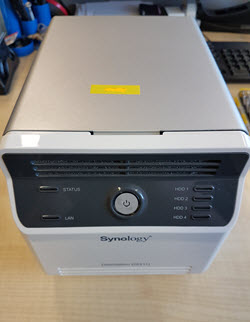 This is fine until you need data recovery and you are asked the question "is it a single hard drive or RAID device.." obviously this effects the cost of recovery.
Identifying these devices isn't always straight forward but I hope this goes some way to explain the difference.
First of all there are a handful of vendors that regularly make multidisc RAID backup devices: Buffalo, LaCie, NetGear and Gstore to name a few;
These devices can be large and have options on the rear of the unit for safe or large storage which is a giveaway that it's a multidisc RAID device. The unit is heavy and bulky with lights on the front to indicate disc activity also may have the facility to remove the hard drives to upgrade the storage capacity in the future and also hints that it may be RAID.
Remember if all else fails just a simple Google search on the model will bring up the manufactures details and help guide you through some of the questions you may be asked by the data recovery company.
If we know this it can sometimes make the engineers lives easier as some manufacturers will tell you on their websites the parameters fo the model you may have. This could possibly save hours o time trying different parameters and configs and you could have your data back faster than you thought.
R3 Data Recovery is real lab that deals with real disasters each an every day. If you have RAID that has failed or any data storage device, we are the people to contact. Call us today on 0800 999 3282 for immediate help and assistance.