What Goes Into A Nand Read?
When a USB memory stick becomes unresponsive and a simple soldering iron repair doesn't produce positive results then we have another recovery option called a nand read.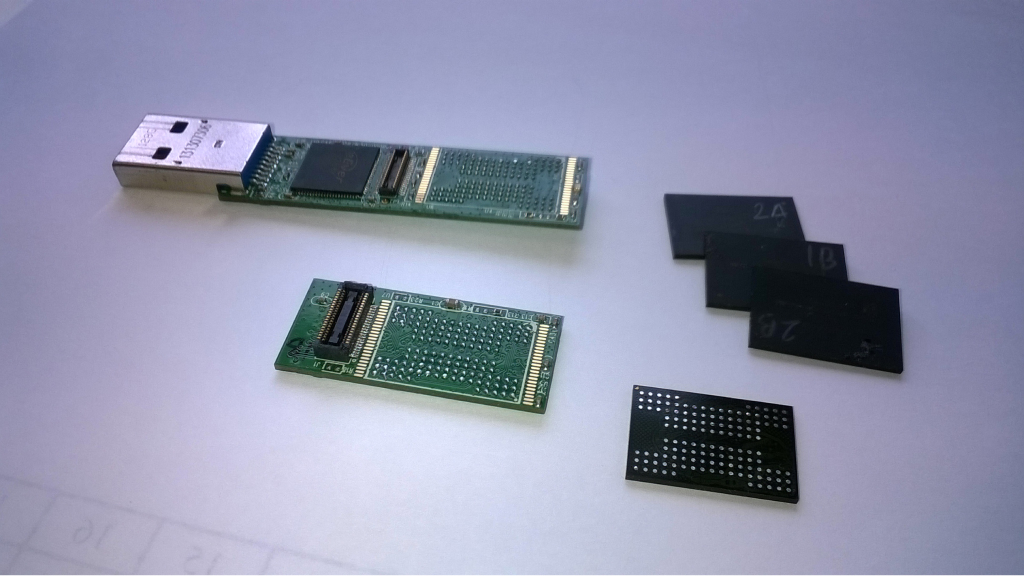 This method of recovery is very complex and involves several stages each very dependent on its proceeding stage.
Stage 1 is the removal of the nand chips. The number and style of nand chips varies with manufacturer, the chips must be unsoldered paying attention not to damage the delicate pins and then cleaned in an ultrasonic bath to remove flux residues.
Stage 2 is making dumps of the chip content. The data must be read from each nand chip, to be entered into software. This involves setting correct parameters for dump number, page sizes and any timings unique to the nand chip. This may have to be repeated if too many errors are detected at the end of the reading process and the settings tweaked.
Stage 3 involves reassembly of dumps. Once all the dumps are made they can be entered into software to start the long process of recreating what the microcontroller did when in charge on the USB device. Getting the data to line up within the dumps is a complex task involving a Xor pattern with many parameters to change that unfortunately isn't automated. Once this process has been completed successfully the integrity of the data is checked and if good copied off… Stage 3 may have to be repeated several times to get good data.