Emergency USB Recovery - Sandisk Cruzer Edge 32GB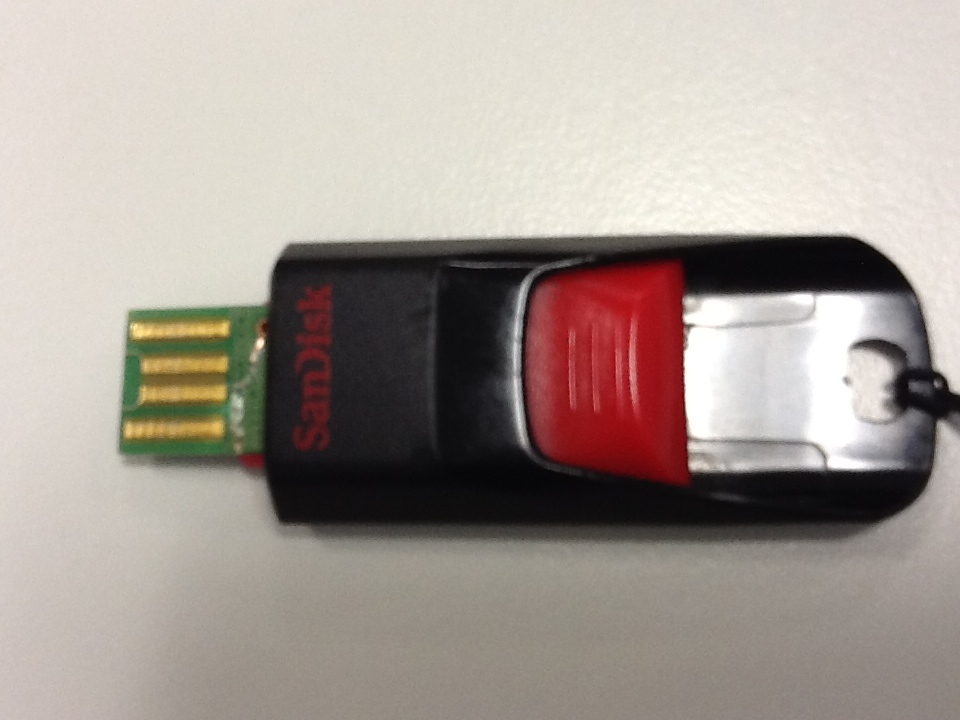 Wednesday 13:37 - Client made contact

The client sent a web enquiry that his SanDisk USB stick had been physically broken and contained data he needed to retrieve.

R3 advised that with physical damage the recovery method was dependant on how badly the break was and where it was, some cases of physically damaged USB drives may need a direct read of the Nand flash chips that store the data.

The client advised he would like to have a think about it and get back to us at which point he was sent a formal quote by email with his unique reference number.

Friday 12:07 - Client Accepted

The client wanted to proceed and his device was shipped to our lab in Sheffield from his location in Suffolk. He was advised as per all customers shipping to us to follow (our recommendations on packaging)['/how-to-package-your-hard-drive/'].

The device was to be shipped using registered post to be with us the next working day.

Monday 09:15 - Received

The broken memory stick was delivered to us Monday morning at which point it was booked into our DB and the client was advised.

Monday 10:02 - Diagnosis and temporary repair

One of our lab engineers diagnosed the device and confirmed the damage to be a clean break of the USB connector (the circuit board was bent but not damaged). The device did have a failed crystal oscillator that had to be replaced.

This left the device in a temporary working state which allowed an image to be made of the USB stick and backed up on our secure server. In all cases an image of the entire device is taken before the extraction of the lost data is performed.

Monday 10:54 - Data backed up and recovery listing sent

After the recovery of any data it is important to reassure the customer their data has been recovered and is safe. R3 provide a listing of all the data recovered so that customers can be certain their data is there for verification purposes, it also provides a verification to ensure any files that might be damaged are known about.

This is something R3 offered free of charge for our customers, other companies often charge for this stage of the recovery process. Another recovery done less than 24 hours after arrival!

Tuesday 17:06 - Client confirmation and secure download

The client confirmed he had check the listing of the recovered data and advised he was happy to proceed. After the formality of invoice and payment the data was sent back to him by secure transfer so he was able to download straight away rather than having to wait for it to be sent back on a new USB stick.

Wednesday 13:30 - Dispatched

Client asked if we would send back a second copy on a new USB stick to his business address in Somerset.
The R3 team have built the last defence for data loss - everyone else should be putting in processes, resources and training to ensure R3 is not needed, but if we are needed they know to have the R3 Data Recovery Hospital details ready 0800 999 3282 or 079 3282 4264 enquiries@r3datarecovery.com
R3 Data Recovery has built a unique team of data recovery engineers with unique disaster recovery capabilities.