Why You Should Never Open a Failed Hard Drive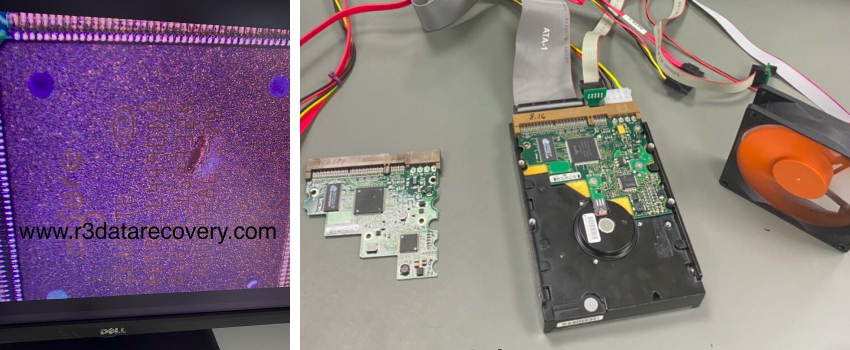 What can happen when a drive has been opened and interfered with?
8am call - Client needs emergency data recovery, time critical.
The drive arrived at Security House in the afternoon after a 190 mile journey. Team R3 were already prepared to turn it around in the minimum time possible.
The initial observations were that the top sticker had a curl, a screw was sticking out indicating it was not in its correct location, and the clean-room inspection confirmed that the drive had not been treated well. A Fingerprint was left behind. 🔎
When a 17 year old Seagate Barracuda fails to reboot after a power failure the temptation for some technicians with an engineering background is to open up the drive and take a look inside to see what they can do. 😱
The desperation of an MD to fix a problem turned this case into an almost impossible round the clock imaging task. 🕰
This additional damage required decontamination, 2 rebuilds and 2 donors to get the best out of a bad job. The additional scratch rings introduced by thr client maybe microscopic but in the recovery process they are time consuming barriers, reducing the read speed of the sectors needed, in reality around 40,000 unreadable sectors despite adding over 50hrs to the processing time. 🔬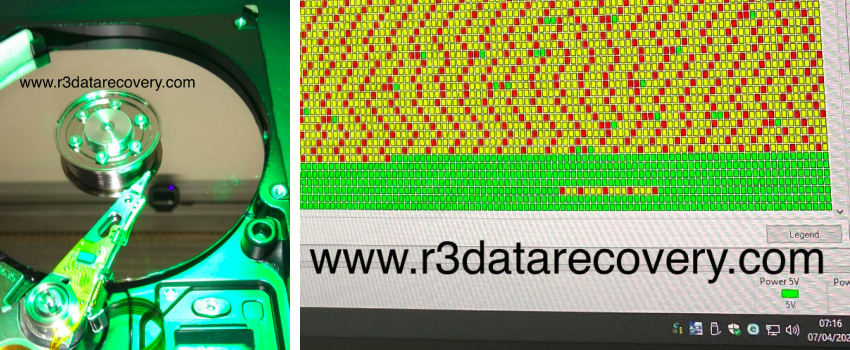 The main region of damage is where the MFT (File System), OS (Operating System) is written close to the outside edge of the platters (the fastest track speed).
This prevents mapping and affects the ability to target just the files needed.
Instead of the area having intermittent readable sectors it is instead a case of the readable ones in green being surrounded by unreadable ones.
The smoking gun
⚠️ Static Discharge - the CPU has a burn hole
💿 Dust, chips and finger prints on the platter
⚒ The wrong tools used to lift the heads
🔩 Lid screws mixed up
In this particular case not only did the misguided inspection end up costing more for the recovery, it also came at the cost of lower quality data. ⏰
Only 2GB of data on a 40GB drive affecting a capital piece of equipment used in the production of £10,000s of product every week. ⚙️
The true cost of a have a go hero attempt should be considered before attempting the equivalent of open heart surgery to save data. 💾
Get the right advice and a team dedicated to the protection and recovery of data. 👇