About Us
R3 Data Recovery Ltd operate at the leading edge of data recovery technology. We provide data recovery services as well as "unrecoverable" drive recovery. R3 Data Recovery Ltd is Britain's most trusted and dedicated data recovery lab achieving success rates that larger organisations cannot match..
We recover lost data from hard drives, RAID arrays, Flash Memory devices like USB Memory Sticks, SD Cards and SSD hard drives. Our clean room lab facilities are class leading exceeding ISO 3 standard.
A Fresh Approach
Led by Andrew Butler, the last 12 months has seen a group of data recovery experts perform an in-depth review of the data recovery market and the services provided to customers in the UK. Andrew, a very well known and respected data recovery expert had identified that a new approach was needed to remove the "Dark Art" of data recovery. He is a driving force in policing the data recovery industry and the ethical provision of the services needed.
Customer Driven
As a result of this review and the vision created from it, R3 Data Recovery Ltd was born through a coming together of trusted data recovery companies and experts. Our ethos is to provide a service where the focus is the customer and the provision of a trusted and reliable recovery.
Confidence & Security
Our state of the art Recovery Lab is situated in a secure building with on-site 24 hour security. Containing the latest equipment, the Lab has been built with the sole purpose of providing the very best data recovery service as quickly as possible. Our technicians are among the best in the data recovery field and are continually developing new techniques to advance our recovery capabilities. Please click here for our Privacy Policy.
To enquire about your data recovery needs from your device, simply fill in the online quote request form and we will take care of the rest. We can also be reached by phone, free on 0800 999 3282 .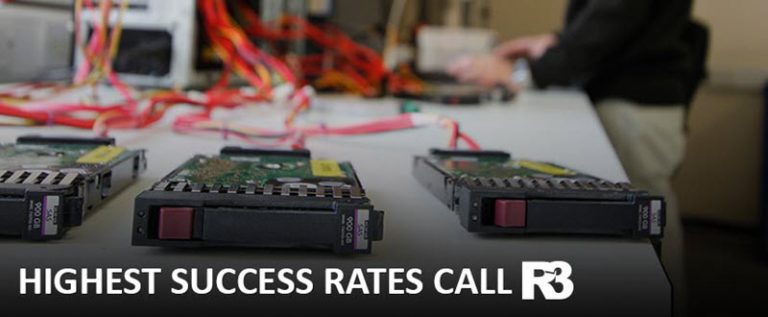 ---
Local Drop Off Points for every town and city make it easy to send in your device for data recovery. Call to get the Free Label sent out or to arrange Free Collection from a home or business address. - Ensure your device is well packaged . Email or call to get a Free No Obligation Quotation or in lab same day data recovery clinic assessment.
---