The Danger of Head Crashes
During the normal operation of a hard drive the delicate read/write heads float over the rotating media. The arm that holds these heads is shaped almost like an aircraft wing to provide this lift. This novel approach reduces the overall mass of the delicate assembly allowing higher transfer speeds but also because there isn't contact between the two components then the life span of the hard drive is greatly improved.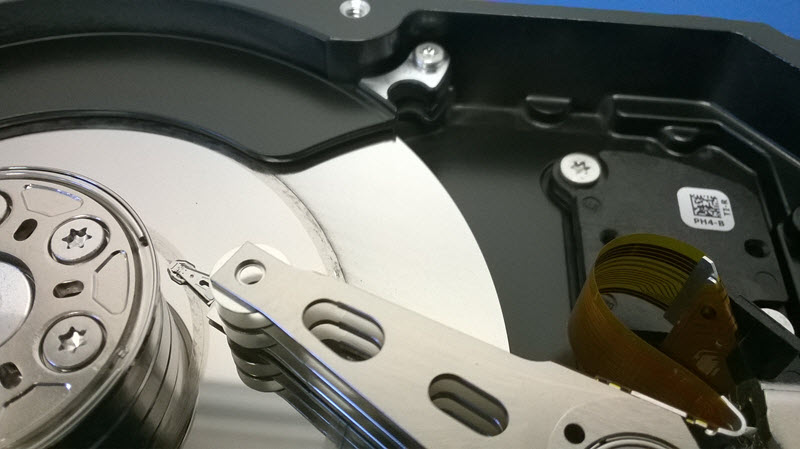 The media used in modern hard drives is a Cobalt Alloy which is very soft so is protected by a thin layer only microns in depth of a lubricant that acts as a buffer if the heads ever were forced onto the media due to misuse of the hard drive.
This condition is referred to as a head crash, and the media will survive a number of these during its normal working life. However if this crash is severe enough that a scratch is created then the debris will be picked up by the heads and dragged around causing more damage and so the condition can quickly escalate into a huge problem.
It is important that when a hard drive has been abused and the data contained is very important that the hard drive isn't powered.
The constant power cycling in desperate attempts to access this data can reduce the chances of a successful recovery and in extreme case render the hard drive beyond repair.
R3 Data Recovery is real lab that deals with real disasters each an every day. If you have any sort of problem with a hard drive or any data storage device, we are the people to contact. Call us today on 0800 999 3282 for immediate help and assistance.